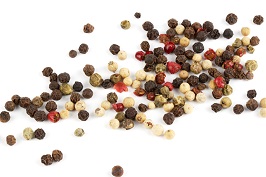 Make the most of our partnership with HSBC
People come to us because we bring you premier Singapore cuisine. And people come to HSBC because it is a great bank for people who live and work in Singapore. We have put the two together and partnered up with HSBC to bring you some wonderful deals and offers on your takeaway. If you are a HSBC customer, then read on! We enable you to enter HSBC promotional codes at the checkout when you order online to get yourself special offers and money off your order. All that you need to partake of these offers is a HSBC bank card. And, you need to be placing your order online. But, when ordering online with foodpanda is so quick and simple, why would you want to do anything else anyway?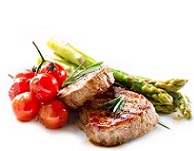 Get money off a variety of dishes with HSBC
We have a wonderful variety of different dishes for you to choose from on our site. Whether you fancy a Mexican tonight or are craving an authentically cooked South Indian curry, and whether you want a pizza to share with your friends as you watch a film or a Thai salad all to yourself for lunch, you are sure to find just what you need here. We have teamed up with some of the best restaurants in Singapore to bring you this amazing selection of takeaways. And, now we have made our partnerships even better by adding HSBC into the mix. We believe that everyone should be able to afford to get a takeaway whenever they want one. Takeaway food is one of those little luxuries that helps to make life so much better, and which we think no one should be without. So we are always looking for ways to make your takeout more affordable. That is why we are so happy about these offers and deals for HSBC customers who choose to order online at foodpanda. Enter your HSBC Promotion Code to benefit from special offers. Promotion exclusively for HSBC Card Holders. Valid for online payment only.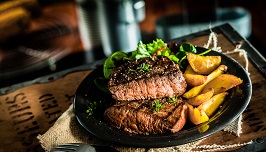 Our HSBC deal is our gift to you
We love it when our customers are loyal. And we love it when new customers come to us as well. So we are delighted to be able to make it super easy for HSBC cardholders to get a good deal on their food. The online ordering process on our website is already really quick and easy, and hassle free too. So, we thought, why not make it a moment when you get money off your food, or other special offers, as well? If you are a customer at HSBC, then why not get some premier Singapore cuisine from foodpanda now to try out our special offers? If you are not, then never fear. We are always scouring Singapore for the best restaurants and the best deals, so you will always find something to tempt you on our site, no matter what your favorite food is, no matter what time of day it is, and no matter what the occasion.
HSBC Deals and much more awaits you at foodpanda.